Journal of Food Protection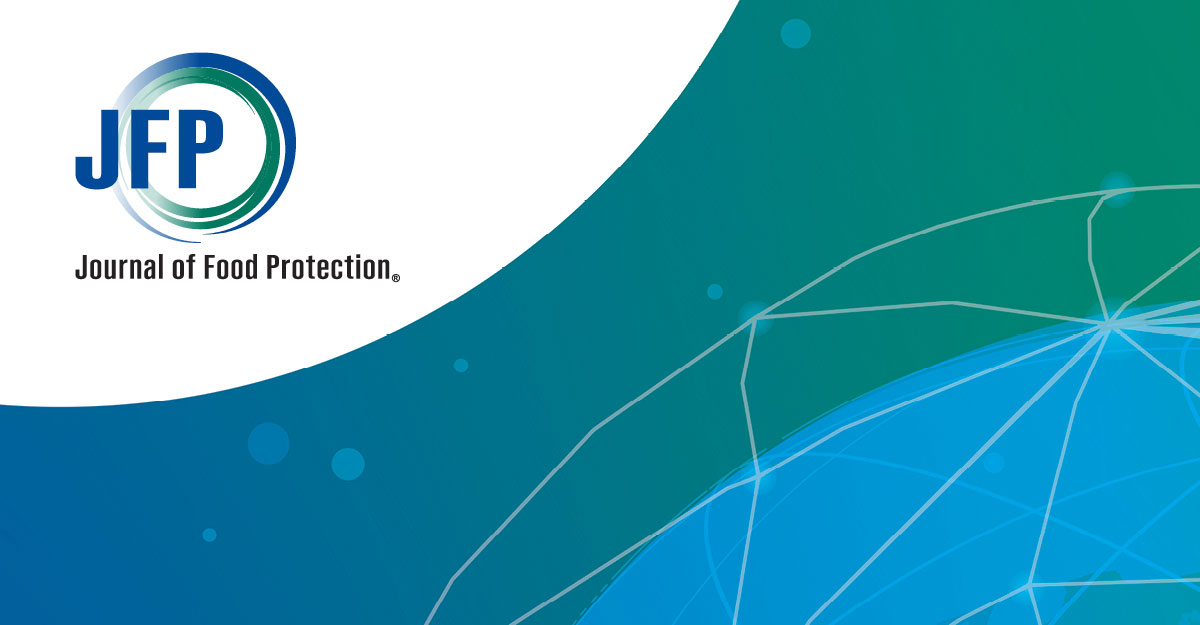 formerly Journal of Milk and Food Technology (1947-1976)
formerly Journal of Milk Technology (1937-1946)
Journal of Food Protection is online at meridian.allenpress.com/jfp
First published in 1937, the Journal of Food Protection® includes refereed scientific research and authoritative review articles on a variety of food safety and protection topics. JFP is the leading publication in the field of food microbiology and remains the premier journal dedicated to food safety. The journal is published by the International Association for Food Protection which is supported by the largest food science community.
JFP is indexed in Agricola, BIOSIS, FSTA, Chemical Abstracts, Dairy Science Abstracts–CABI, Google Scholar, Index Medicus, Pubmed/Medline, Scopus, Science Citation Index, and many more.
JFP Resources
JFP Online for IAFP Members
IAFP Members with access to JFP Online can view all available JFP and JMFT content.
Institutional Subscribers
Subscribe to the Journal of Food Protection® and Food Protection Trends to stay up to date on the information you need, including scientific research and articles reporting on a variety of food safety and quality topics. Institutional subscribers will have access to subscribed content. Content more than five years old is free to read.
JFP Scientific Editors
Doris D'Souza
Scientific Editor
University of Tennesee

Joshua Gurtler
Scientific Editor
USDA/ARS

Lauren S. Jackson
Scientific Editor
FDA/NCFST

Panagiotis Skandamis
Scientific Editor
Agricultural University of Athens
Editorial Staff
Lisa K. Hovey
Managing Editor
International Association for Food Protection

Dina Siedenburg
International Association for Food Protection
Request Permission to Reuse Content
This link will take you to the Copyright Clearance Center where you can submit a request to reuse IAFP's content found in our publications. Please note that no part of any publications may be reproduced or transmitted in any form without prior permission from IAFP.
Become a Member
Are you ready to advance your knowledge and career? Become an IAFP Member today to join more than 4,500 Members worldwide working to advance food safety.