Food Protection Trends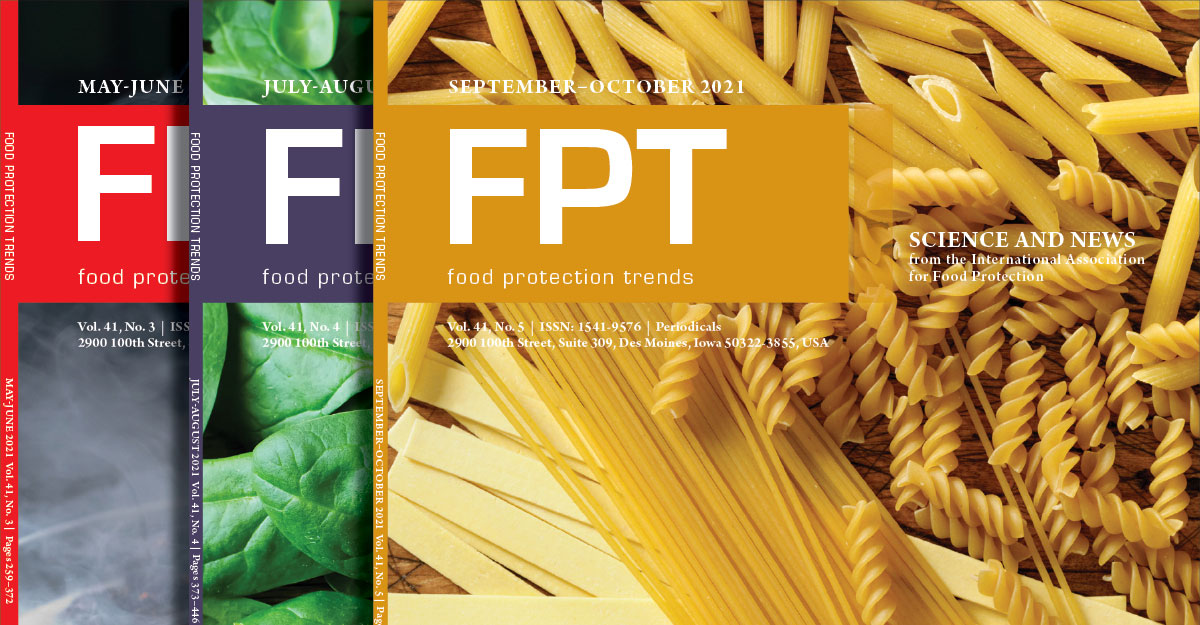 formerly Dairy, Food, and Environmental Sanitation (1989-2002)
formerly Dairy and Food Sanitation (1981-1988)
Food Protection Trends is the general Membership publication by the International Association for Food Protection. Each issue contains refereed articles on applied research, applications of current technology and general interest subjects for food safety professionals. Regular features include industry and association news, an industry-related products section and a calendar of meetings, seminars and workshops. The publication also features government regulations, updates and sanitary design. Food Protection Trends is read by more than 9,000 individuals around the world and is indexed in Agricola, FSTA, CAB Abstracts, ProQuest and Ebsco.
FPT Resources
Food Protection Trends Resources
View a sample issue of FPT, sign in to FPT online or view past FPT articles here.
Subscribe Today
Subscribe to Food Protection Trends to stay up to date on the information you need, including scientific research and articles reporting on a variety of food safety and quality topics.
Editorial Staff
Lisa K. Hovey
Managing Editor
International Association for Food Protection

Catherine Cutter
Scientific Editor
Pennsylvania State University
Request Permission to Reuse Content
This link will take you to the Copyright Clearance Center where you can submit a request to reuse IAFP's content found in our publications. Please note that no part of any publications may be reproduced or transmitted in any form without prior permission from IAFP.
Become a Member
Are you ready to advance your knowledge and career? Become an IAFP Member today to join more than 4,500 Members worldwide working to advance food safety.